Fortinet's FortiPartner Program (FPP) is a global network of distributors and solution providers committed to providing world-class products, services, and support to customers. Fortinet's market-leading products and award-winning partner programs connect partners to the resources needed to develop expertise, grow business, increase customer satisfaction, and maximize profitability.
We at TSSB Sdn Bhd already became part of the FPP to ensure that we delivered maximum performance towards customer's business needs; as well as improved our business-customer relations towards the future.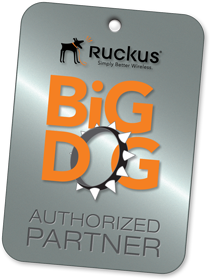 Ruckus Big Dog is a Partnership Program offered by Ruckus in order to take advantage of the exponential growth in the enterprise WLAN market through a partnership with Ruckus Wireless, a leading technology vendor committed to providing disruptive wireless solutions.
By becoming a Big Dog authorized partner, We certainly boost our opportunity to drive increased sales, deliver customer satisfaction and grow our business even further.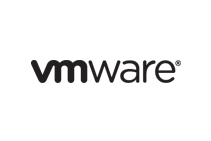 As VMware Solution Providers we resell VMware technology combined with our expertise and services to design, plan and deploy industry leading virtualization and cloud computing solutions.
Through this Program, We at TSSB Sdn Bhd undergo robust sales and technical training, certification, exceptional marketing and sales tools. With these expertise, we will be able to become a reliable technical support, as well as fully enabled to deliver proven technology and valued expertise to our customers.
VMware helps us best serve our customers' needs through the unique value VMware virtualization products and solutions offer - from the desktop to the datacenter to the cloud.
As a global Swiss developer and provider of connectivity systems for high quality, high performance networks, R&M recognizes the benefits a joint technology alliance can bring to customers. The R&M Technology Alliance Program is a framework to support R&M Convincing Cabling Solution promise.
As part of the alliance, We at TSSB Sdn Bhd verify to meet R&M specific requirements and deliver innovation that transforms the experience and economics of the physical network for our customers. As a result, we managed to:
Attuned innovative technology for enhanced performance and reliability
Validated interoperability for deployment confidence
Develop clear and easy network design and implementation
Hewlett-Packard (HP) has always been the most trusted brand when it comes to data center or server backbone. Since HP is an established brand, we always utilized HP products for our customers.
With the right products and expertise, we surely be able to deliver customer satisfaction to the highest level as well as keep our business growth and maximize our potential value as IT Solutions provider.
Meeting the high availability and bandwidth needs of today's always-on, multimedia world calls for dependable, manageable, and energy-efficient networking, and the flexibility provided by Huawei's portfolio of high-performance access devices for converged ICT networks supporting wired, wireless, and optical technologies.
Huawei also specialized in Fiber Infrastructure, From compact terminals (ONTs) serving SMB/SOHO locations to specialized ONUs for power utilities IT infrastructure solutions, and large-capacity multiple-services platforms for telecommunications carriers, Huawei offers highly reliable, easily scalable access products for building and managing resilient, secure, and cost-effective networks.
Due to growing and high demand of high speed fiber optic network, partnership with Huawei certainly widen our opportunity to provide our customer with better and faster network solutions.
As Systems Integration Partners we customise MobilityOne's real-time platform based on customer requirements to deploy industry leading electronic transactions and payments.
We at TSSB Sdn Bhd have the expertise to develop value-added apps and Application Programming Interfaces to integrate to customer applications. We endeavour to become a value-added implementation partner.
MobilityOne and TSSB provide a bridge between the service providers to their end consumers using technology to accept transactions via multiple channels either via mobile phones, Internet, electronic data capture terminals and even via banking channels like Internet banking portal, automated teller machines (ATM) and mobile banking